Save Money with a Smart Watering System
Nowadays, "smart technology" is a common sight in many modern homes, ranging from smart speakers to thermostats and even fridges. The reason for the sharp rise in smart devices goes beyond convenience – they can often decrease waste, increase efficiency, and minimize cost.
However, there's a major area homeowners can neglect to upgrade: the watering system. Sprinklers are already critical to any landscape or garden because they keep the property properly irrigated on a consistent schedule, but smart sprinkler systems offer even more control.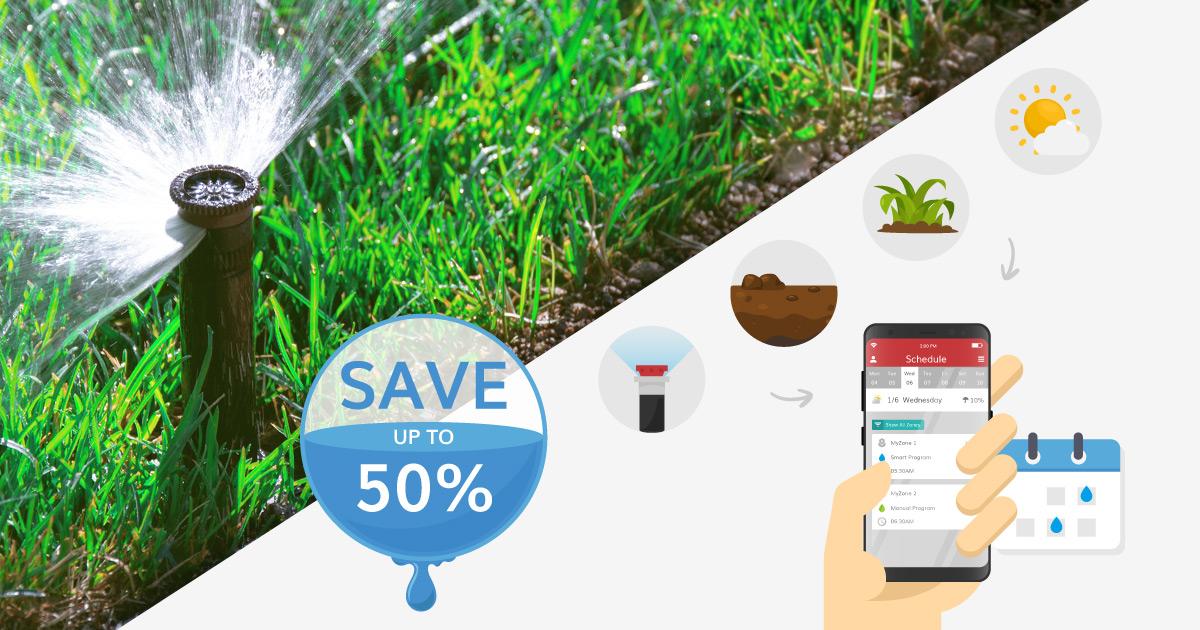 One of the distinct advantages smart watering systems have is the variable scheduling. Instead of starting up at the same time every day, smart sprinkler systems can optimize soil water levels based on local weather data and predictions. This is done with an advanced algorithm that could save up to 50% of irrigation water based on a study by the Environmental Protection Agency (EPA). For example, the average monthly water cost in Los Angeles is USD $109.59 according to the water news agency Circle of Blue. With 40% of that water being used outdoors, you could save up to USD $263 a year by using a smart watering system.
Not just any "smart" sprinkler system will suffice. Look out for the EPA's WaterSense label, which identifies systems that meet EPA requirements (such as Yardian). For even more cost savings, many city governments and water providers also offer rebates for WaterSense-certified devices. In Los Angeles, you can receive rebates up to USD $80. Learn more about Yardian's unique system here.